Recent data shows more young homeowners in Australia and New Zealand are falling behind on their mortgage payments, with the youngest borrowers struggling the most.
Find out more in our Economic Snapshot.
Behind the Data: The who, what, where, when and why behind the data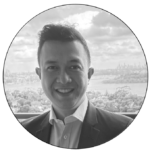 Who: The analysis is compiled by Louis Tsang, Head of Analytics at illion. Louis is responsible for several functions across illion, including analytics, risk management and data insights.
What: The analysis is sourced from the comprehensive credit reporting data managed by illion, one of the leading and most trusted credit bureaus in Australasia. Both Australia and New Zealand have similar reporting standards in terms of comprehensive reporting.
Where: The analysis on Australian and New Zealand data is conducted on a national level. illion's team of data and insights analysts then further drill down metrics to a postcode level to provide an even greater level of insights.
When: We have been seeing an increased rate of delinquencies for some time now across the unsecured lending space, but delinquency rates are now starting to rise in mortgage portfolios.
Why: Inflation, cost of living pressures, monetary policy tightening, and general uncertainty on global events are some of the reasons why monitoring consumer delinquencies is more important than ever. We expect difficult times ahead for consumers, especially those with fixed mortgage terms coming to an end.