12 August 2021: The pandemic is continuing to take its toll on Australian businesses, with a new report from illion showing a sharp deterioration in late payment times since early 2020. In particular, the construction, retail and transport sectors have been hit hard, with rolling lockdowns, border closures and consumer uncertainty sapping business confidence.
Data from illion's Australian Late Payments report for the June 2021 quarter shows businesses across the country recorded a deterioration of 0.4% in late payment days from the March 2021 quarter, and a 3.7% deterioration compared with the same time last year.
The situation is far grimmer when compared with the March 2020 period, just before the pandemic hit, with late payments worsening by 12.4%.
In particular, construction, retail and transportation businesses were hit hard by the pandemic, with all three sectors experiencing a continual increase in payment times over the past year.
Late payment days – all industries (2019 to 2021)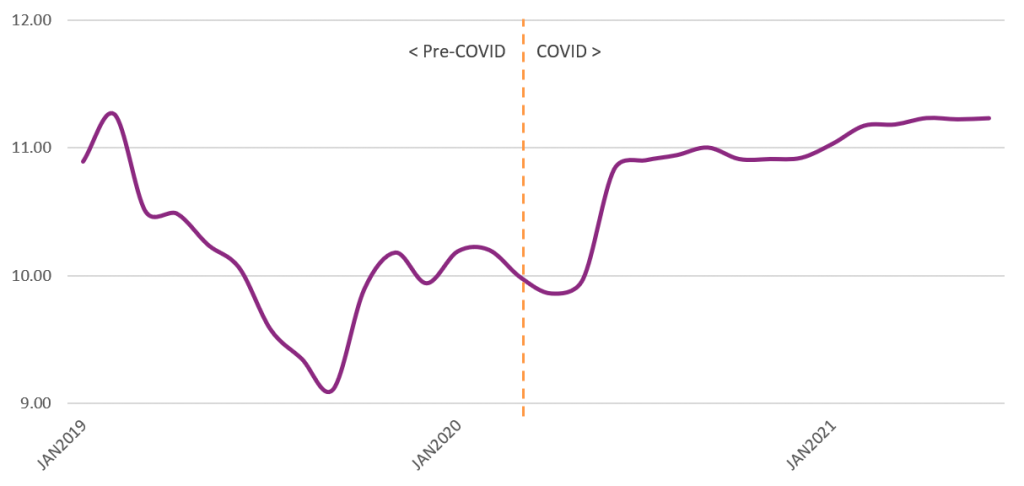 "Despite some level of recovery following the worst of the pandemic, businesses are still struggling to improve their payment times. While the situation is not critical, we may see a long period of deterioration leading to a slump in business confidence over 2021 or beyond. The next six months will be the critical period, as businesses come off government lifelines and consumers start closely examining their finances," said illion CEO, Simon Bligh.
Construction firms struggle to pay on time
During the June quarter, the construction sector posted a 5.2% year-on-year deterioration in late payment times to 10.8 days – a figure not seen in over three years.
The picture is even more grim when looking back at the beginning of the pandemic in March 2020, with construction firms recording a deterioration of more than 8% in payment times.
"Construction companies are having difficulty coping with the current economic environment, with payment times worsening month after month since the pandemic began. However, upcoming infrastructure projects – such as Victoria's Big Build and the federal government's $1.5 billion infrastructure stimulus package – could potentially offer a lifeline over the next few years," said Mr Bligh.
Late payment times – construction sector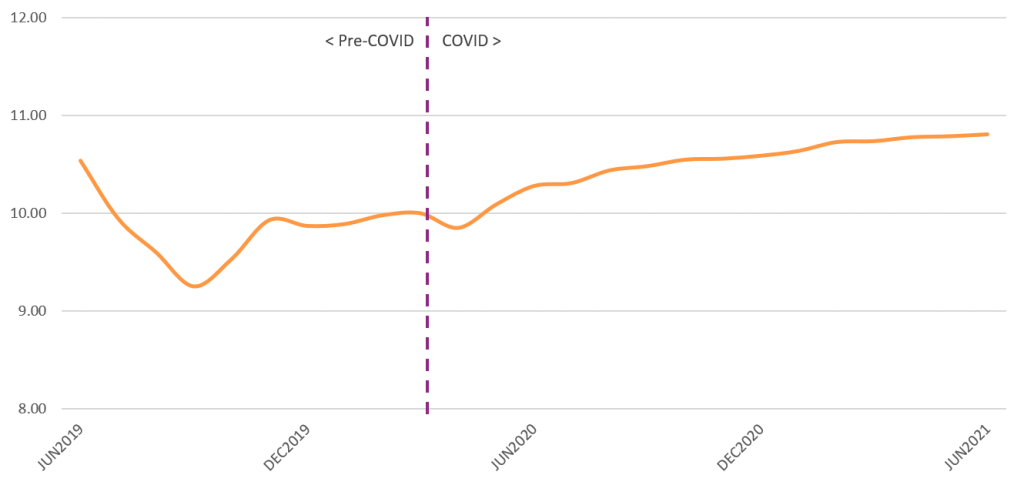 Lingering malaise in retail as COVID cuts off customers
Retailers posted a 0.1% quarterly deterioration in late payment days during June 2021, and a 3.3% deterioration from the same time last year.
The figure is much worse when compared with pre-pandemic days, with payment times deteriorating by nearly 11% since the March 2020 quarter.
"While government stimulus and cashed-up consumers have largely prevented any large-scale disasters, the industry still faces numerous challenges over the remainder of the year, including patron restrictions, the threat of future lockdowns, and uncertain financial support programs," said Mr Bligh.
Late payment times – retail sector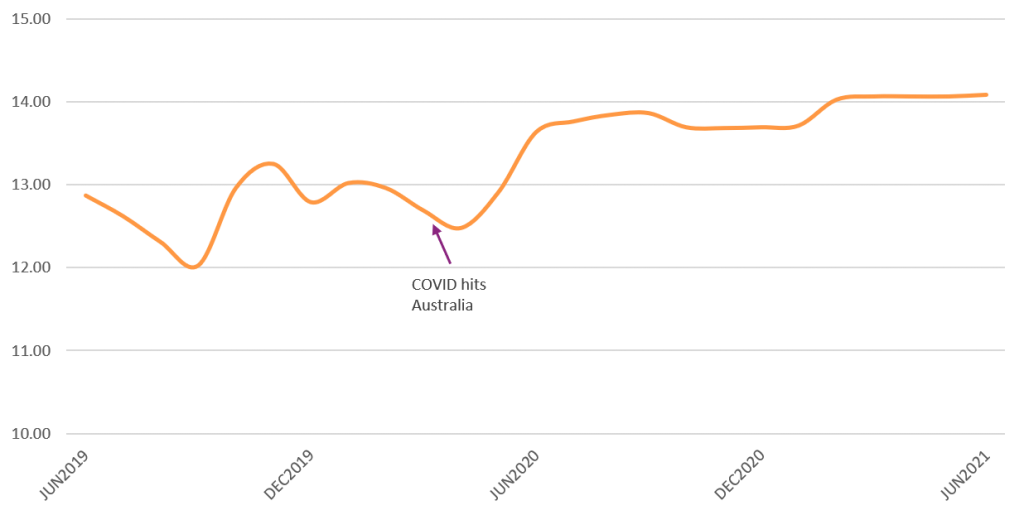 Transportation sector payment times worsen during pandemic
While the transportation sector experienced only a mild deterioration in payment times over the last quarter and past year, when looking back further to include the entire COVID-induced downturn, the damage to payment times becomes much more apparent.
Since the March 2020 quarter, transport businesses have recorded an alarming 22.5% deterioration, making it one of the worst-performing sectors during the pandemic.
"With commuters staying at home across major cities and a widespread decrease in mobility experienced by the broader populace, transport businesses could struggle to recover over the remainder of 2021. The sector was also very much weakened by the shutdown of international flights, a situation which could have a domino effect across many other industries," said Mr Bligh.
Late payment times – transportation sector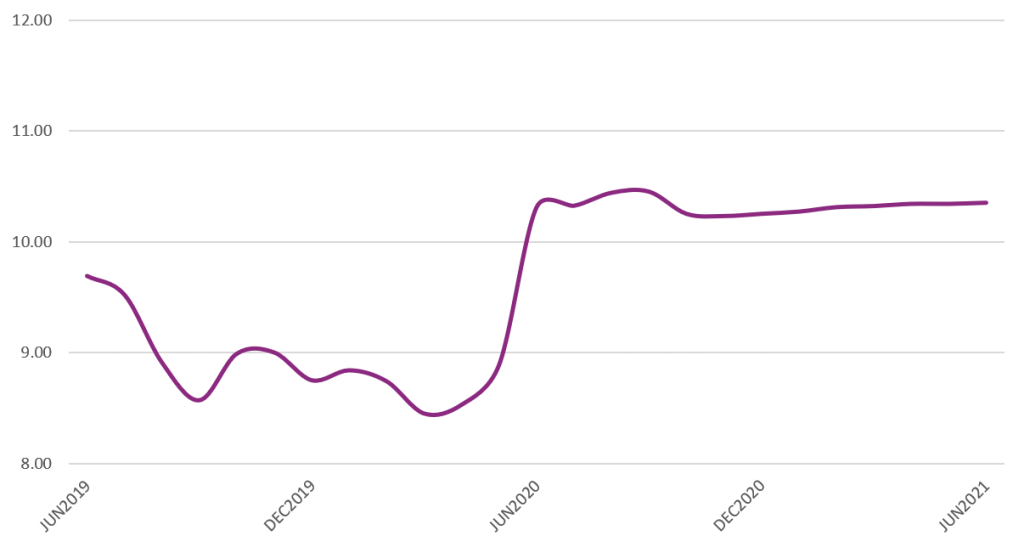 June quarter report shows Australian economy remains hesitant as payment times steadily worsen.
Australian businesses continue to delay paying their bills on time, as the effects of the COVID-19 pandemic linger. Data from the latest quarter is showing a general worsening in late payment times, after almost a decade of improvements, which peaked in 2019, just before the pandemic.