COVID-19 has wreaked havoc on businesses, with late payments impacting business viability.
The most recent data by illion shows a sharp decrease in revenue in the first half of 2020 across key industries. Revenue decreased from above 100 per cent of index in February to 70 per cent in July 2020.
Assuming all credit terms are constant, illion's trade payment data shows a sharp decrease in revenue across key industries...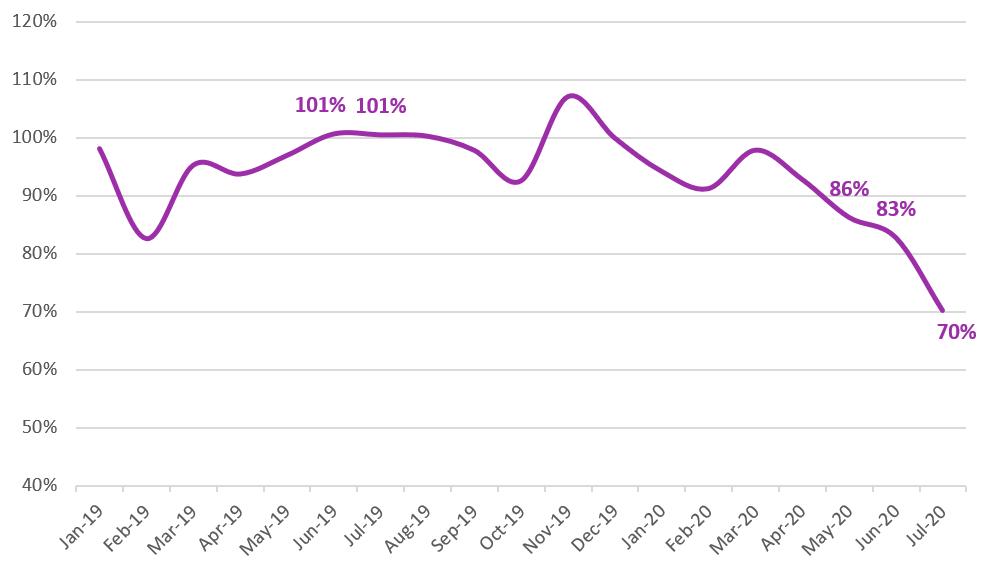 illion's trade payment data shows a sharp decrease in revenue across five industries. These include:
  construction down to 64 per cent
  manufacturing down to 79 per cent
  services down to 77 per cent
  wholesale trade reduced to 59 per cent and
  retail trade reduced to 74 per cent
Total debtor exposure by debtor industry index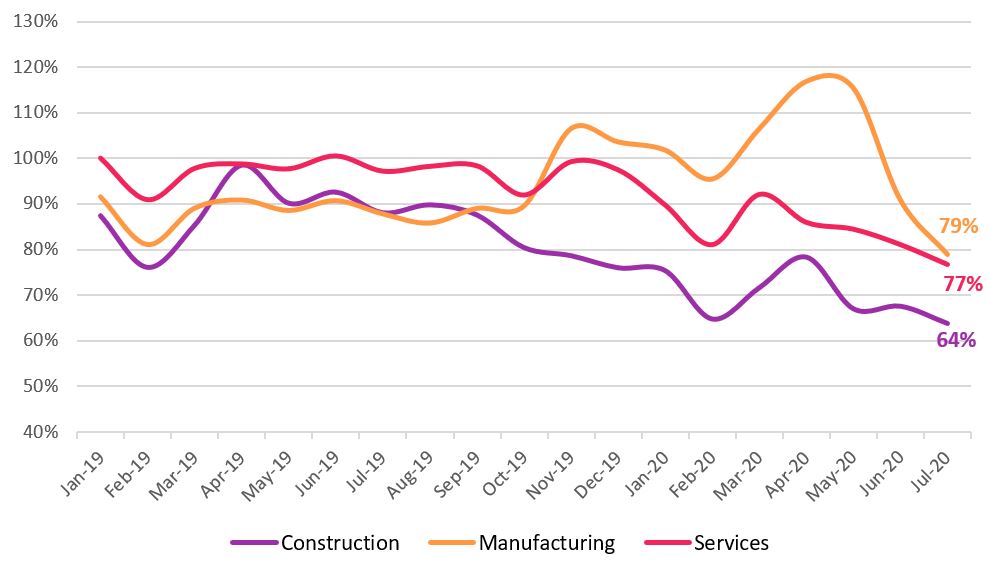 Total debtor exposure by debtor industry index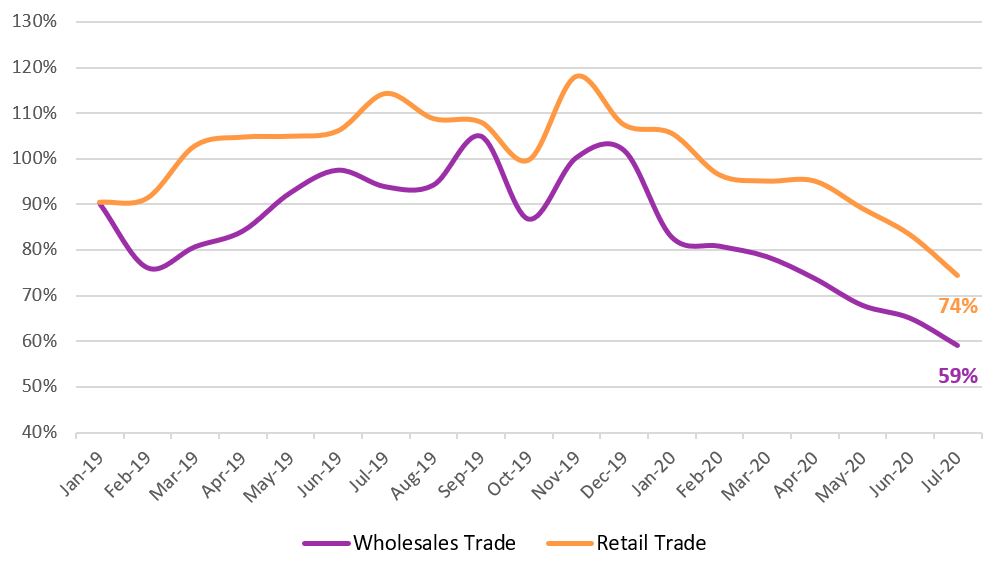 After the GFC, the average late payment days were on a steady decline, indicating improving economic conditions. In late 2019, the average days were at a 10-year low of less than 10 days late in business to business payments.
However, since COVID-19 this trend has reversed, and late payments are now back to 11 days, reflecting the difficult and uncertain trading conditions. This trend is consistent across most sectors. The latest data by illion shows companies with more than 500 staff average 17 days late payments, while organisations with under 200 employees average 11 days.
Businesses are therefore facing an unprecedented "double whammy" of sharply decreased revenue and increasing bad debt risk.  This cash squeeze is very dangerous, especially for small businesses and those operating on thin margins.
As businesses experience cash flow strains, or worse face shutdowns or bankruptcy, the flow-on effect could impact your bottom line. To minimise the risk you need to optimise your collections process.
Strategies for optimising collections
Taking a data driven approach can help improve customer satisfaction and reduce costs by transforming your payment and collections process. This can be done by:
 Digitising your collections process – Shifting your collections strategy to automated payments and self-service can help achieve up to 80 per cent reduction in collection costs.
 Improving customer engagement – Establishing various payment channels through Interactive Voice Response (IVR), SMS, Direct Debit, web and mobile provides customers with ease and flexibility, making the collections process easier.
 Being flexible – Being open to renegotiating payment terms or to further reduce delay in payments, setting up customers with payment plans or alerts.
 Seeking help – If needed, seek help from a third-party collections' agency. It's okay not to have the resources or time to do this internally.