As lenders continue to deal with the fallout from COVID-19 and customers rush to lock in a competitive loan, our partnership with Tic:Toc has come at an opportune time. As such, we're now ideally placed to bring Tic:Toc's financial validation technology, XAI Validate, to life for your business.
The real power of this partnership lies in syncing our data with Tic:Toc's market-leading lending technology to automate decisioning and provide greater insight in customers and their financial data.
The end result is an easy to use platform that delivers unmatched assessment efficiencies and a superior customer experience, backed by illion's trusted data and analytics.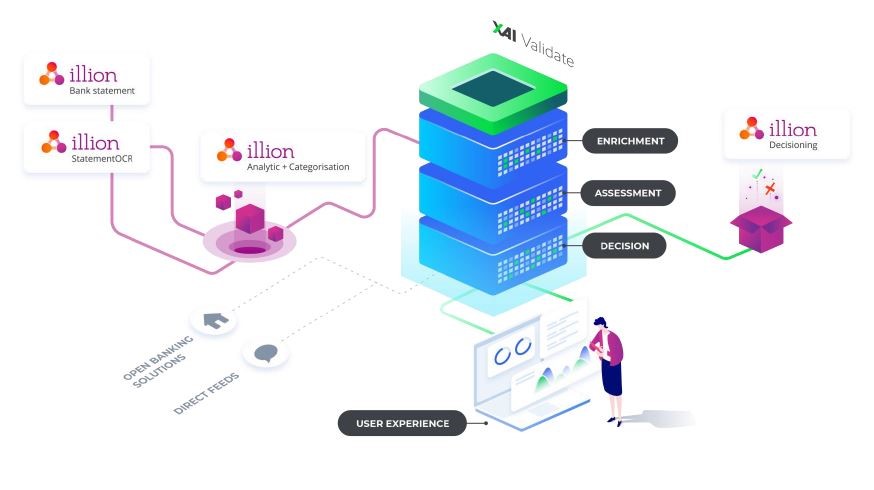 Whether you're in banking, finance, AltFi or mortgage broking, with XAI Validate and illion working as one, you'll be able to:
  Accelerate approval times on lending decisions, from days to hours
  Easily overlay account transaction data with lending intelligence and AI models to gain a complete understanding of a customer's financial position
  Simplify credit assessments and better identify credit risk
  Make more informed and responsible lending decisions
  Deliver a seamless user experience
  Leverage leading technology that's backed by trusted data and analytics
See what the press are saying about our partnership
See our article in the AFR here.
To find out more about how XAI Validate and illion can work together to benefit your business, please get in touch with Raphaele Sauger, illion Product Manager on Raphaele.Sauger@illion.com.au, or complete the form below.