illion's update on key business indicators
to help you plan for the year ahead

As two million Australian entities prepare their end of financial year accounts they may be surprised to see that COVID-19 is yet to trickle down to their balance sheets.
Billings are still high and bad debts are yet to come to fruition, largely thanks to government subsidies and business support.
As the government's stimulus packages begin to wind down from September, many industries will face an economic cliff.
In the meantime, business confidence indicators are revealing mixed messages.
How do you know which indexes to rely on for the new financial year so you can manage your commercial risk?
Business start-ups are a key sign of commercial confidence.
Australian company registrations are 20-25% down on 2019, reverting to the same levels as 2012.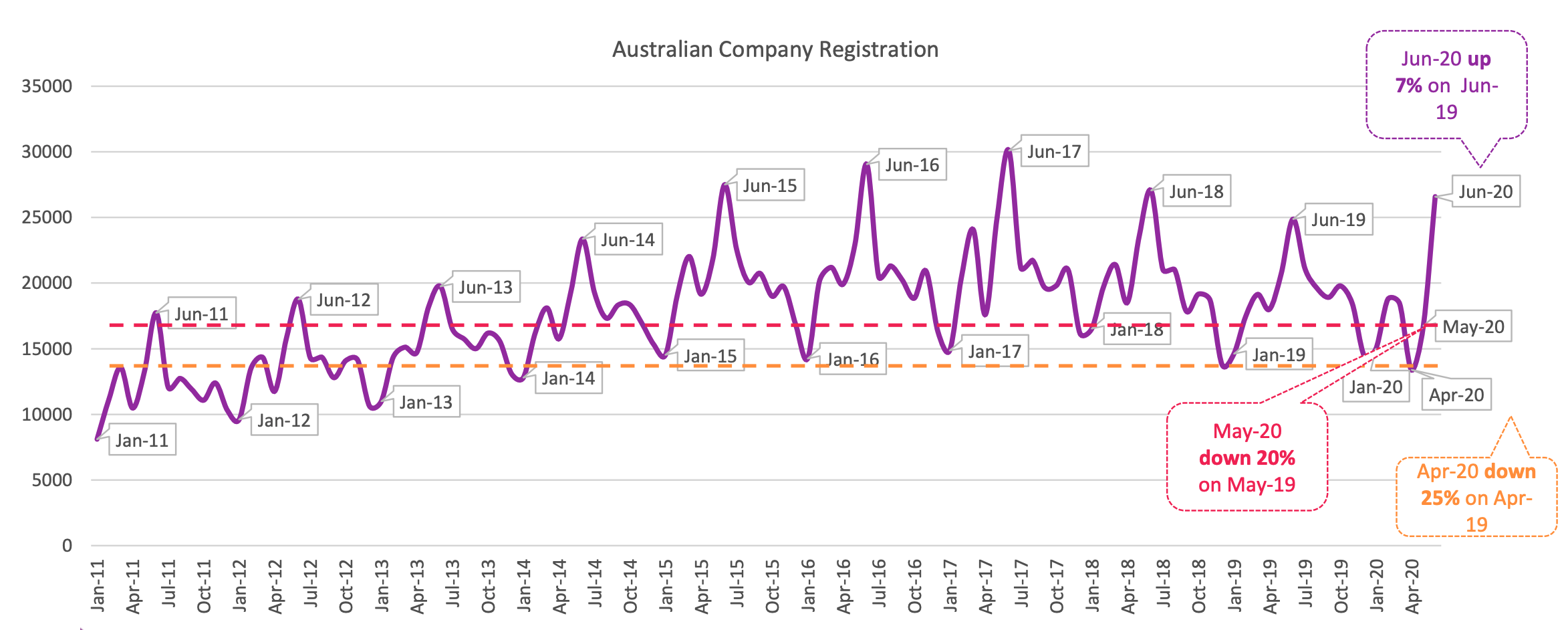 It's as if we have lost eight years of the economy in terms of business confidence, almost reverting to GFC levels.
Some common indicators of business confidence are holding up.
Company wind-ups and businesses entering administration are lower than this time last year. On these graphs alone, many of us could be lured into a false sense of security.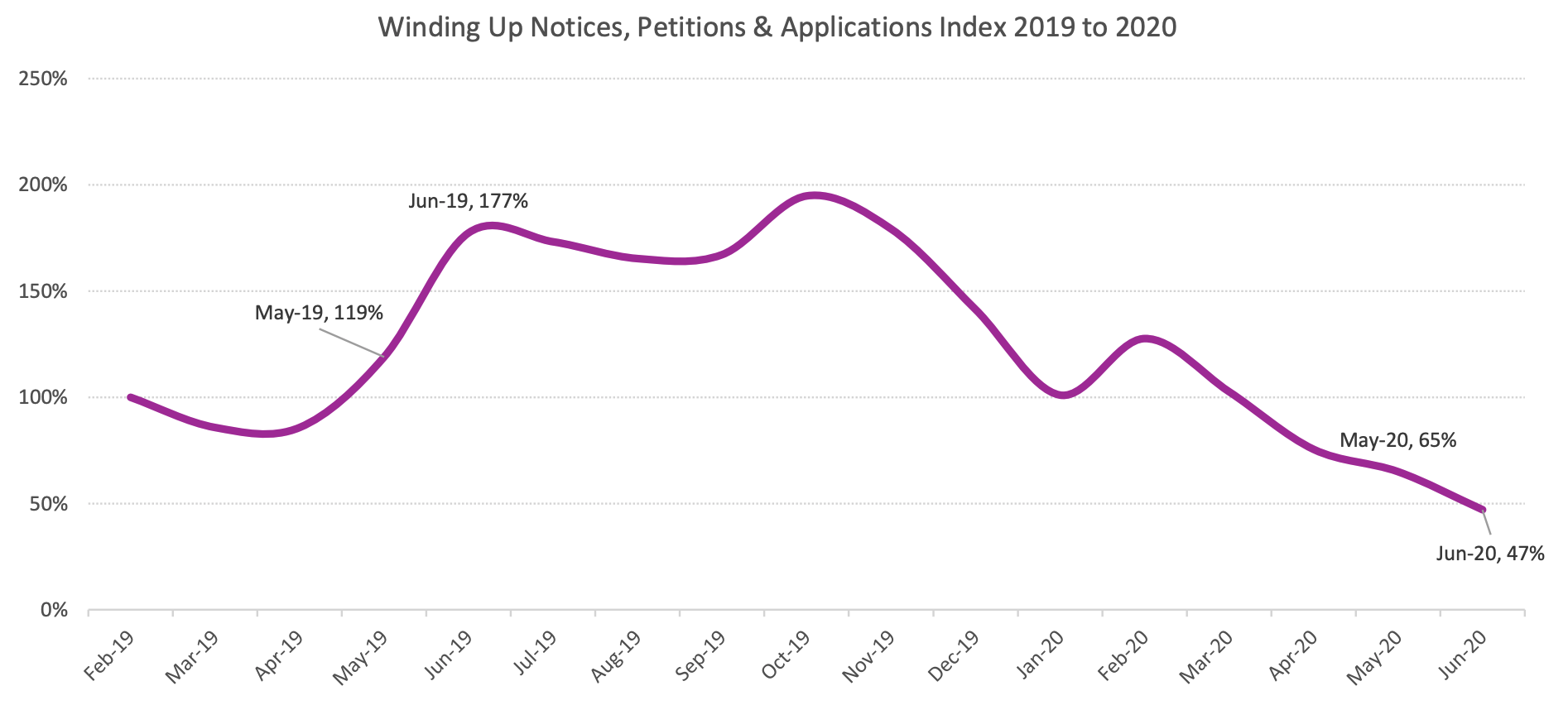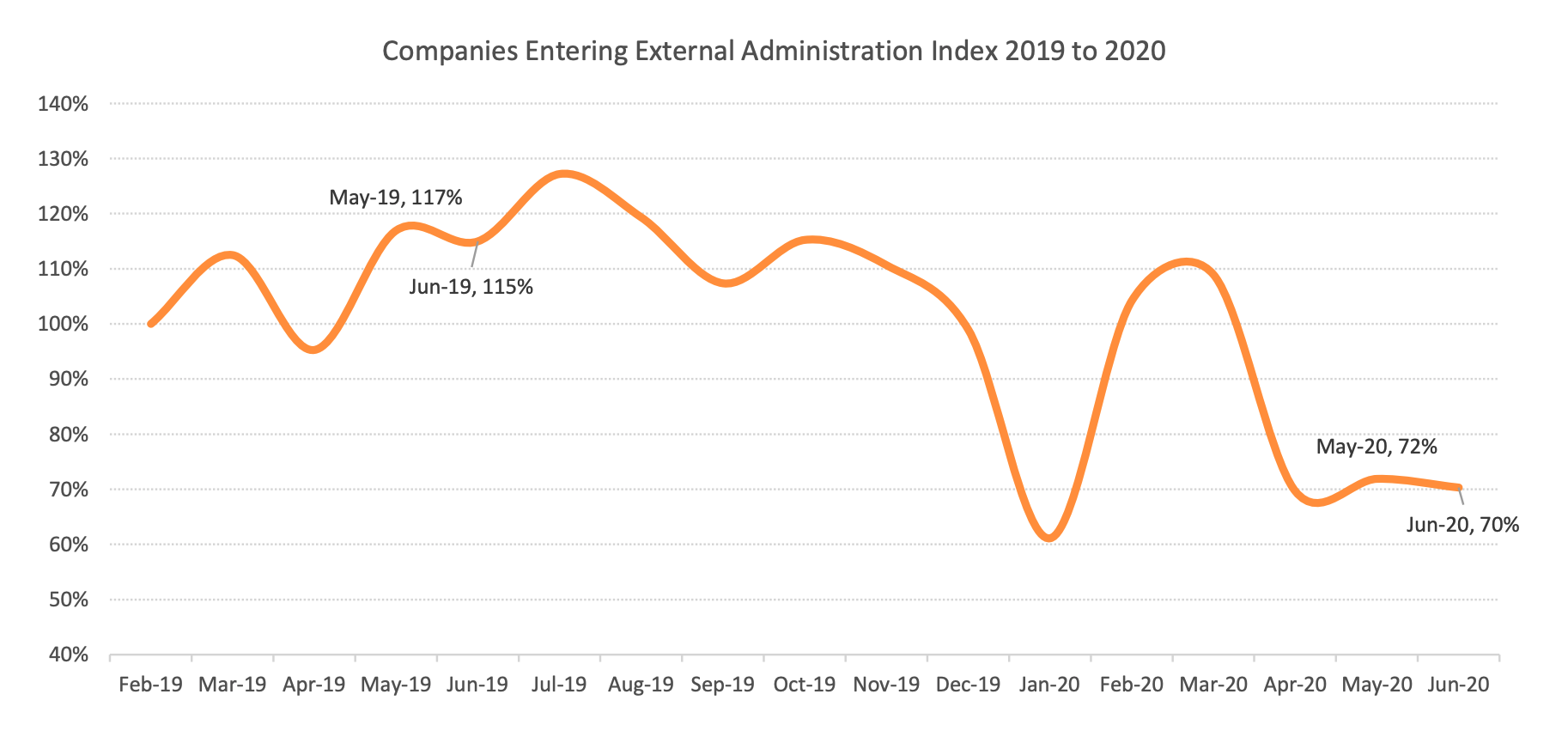 Trade late payments take sharpest rise in a decade
However, business to business/ trade late payments across the entire marketplace have had the sharpest rise in a decade, a telling sign of things to come. Payment times fell from being an average of 20 days late in December 2010 to just 9 days late at the end of last year. They have quickly bounced back to 10 days late during the pandemic, smashing a ten-year low.
Late Payments analyses trade information from illion's Commercial Bureau, the largest database of business-to- business payment information in Australia and New Zealand.
It is a highly predictive data set and a critical element in credit risk scores and business failures forecasting.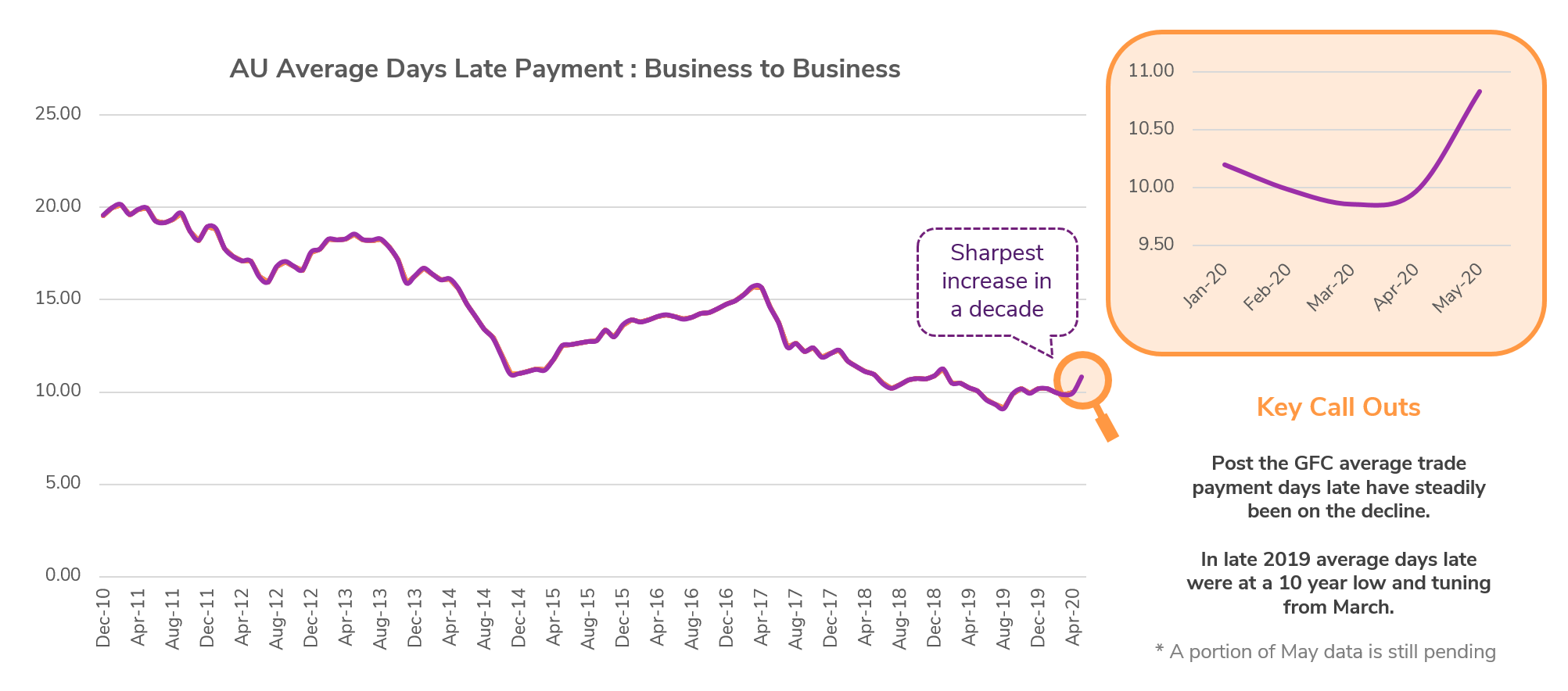 What's more troubling is that these payment times are deteriorating even while the ATO holidays and consumer stimulus from government continue.
Making sense of mixed messaging
Mixed signals can be difficult to interpret, particularly when government intervention has distorted normal market conditions.
As you continue to save costs and shore up your balance sheets, do you have all the facts at hand to make informed decisions on your supplier and customer risk?
Our upcoming webinar, led by our CEO Simon Bligh, delves into the latest commercial insights and discusses how to make sense of the mixed messages, what it means for your balance sheets and how to prepare your business to stay ahead of the economic cliff.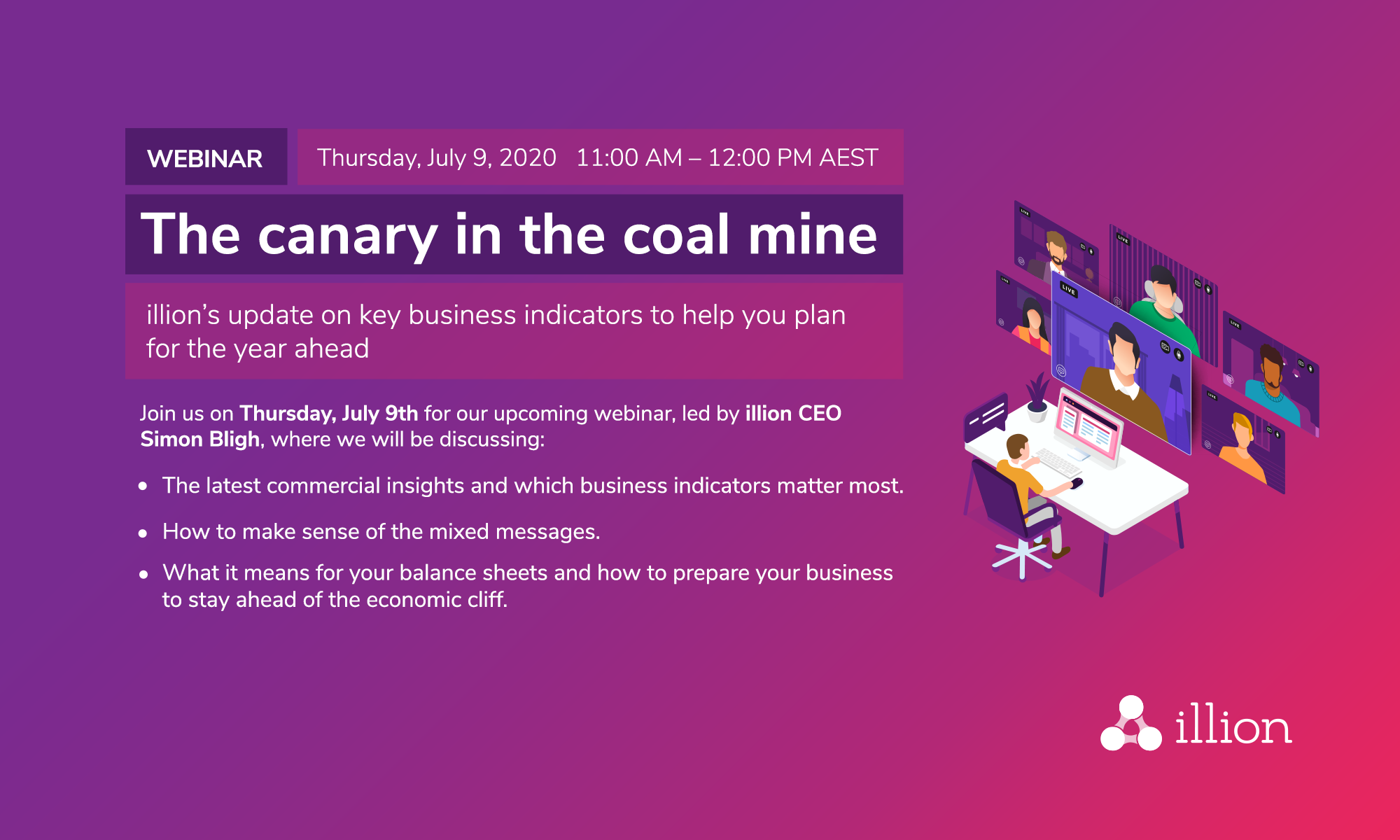 As the leading independent provider of trusted data and analytics products and services in Australia, illion is your perfect partner in these uncertain times. We leverage consumer and commercial credit registries, which comprise data on over 24 million individuals and over 2 million commercial entities, to provide end-to-end customer management solutions to clients in the financial services, telecommunications, utilities and government sectors.