New data released today by our team in collaboration with AlphaBeta shows that Australia's low-income earners – those earning less than $65k a year – have carried the economy on their shoulders throughout the COVID-19 crisis.
On the other hand, across both discretionary and essential spending, high-income earners have completely retreated – and low-income earners have shielded Australia from the worst economic hits.
When the first supplement payments hit bank accounts, there was a sharp increase in discretionary spending at 10% above normal levels.
At the same time, discretionary spending dropped to -36% for high-income earners (those earning more than $104k a year).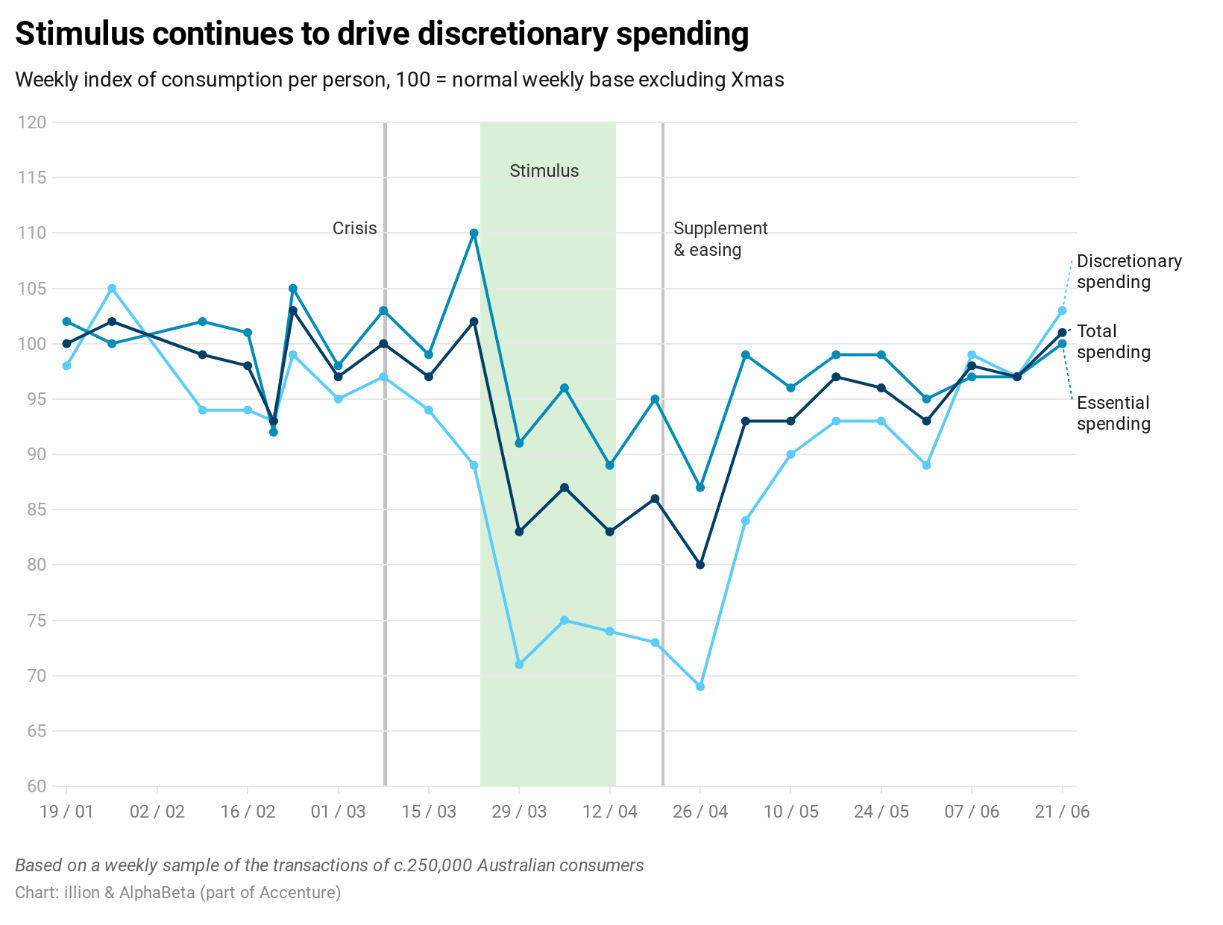 We continue to see a sustained spending retreat by high-income earners. If you factor that in with low income earners carrying the economy, is a clear signal that once stimulus measures end, we are in for the big reveal.
Low-income earners have continued their discretionary spending at 20% above November 2019 baseline levels, with high-income earners still tightening spending at -15% baseline levels.
Low-income earners have been carrying the Australian economy on their back since March. They continue to outspend high-income earners across both discretionary and essential spending.
When September hits, we will be staring down the cliff face. Mortgages will need to be repaid, those in hardship will clamp down on discretionary spending, having a significant impact on the economy.
Further high-level summary data is available here.
SEE WHAT THE PRESS ARE SAYING